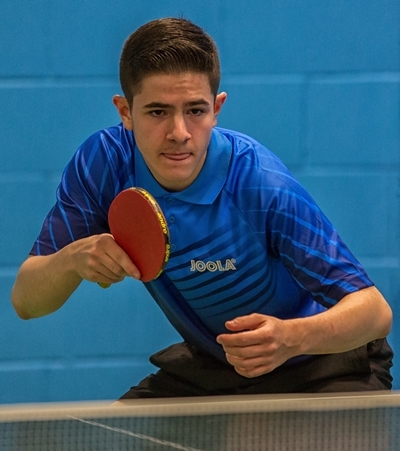 Welcome to the 68th season of the Sutton & District Table Tennis League. My thanks go to the committee for all the work done during the last season.
I'm sure you all appreciate the work done by Julie for not only running Division 4 but the arduous and time consuming task of organising the many trophies we present on an annual basis. Alan runs Division 1, 2 and 3 as well as the annual tournament whilst Warren and Steve ran the cup competitions. Our website was 'hacked' last season but our webmaster Tony Stephens has added new security for the new season. Frank Ho ensures the league finances are kept in good order. And I would make special mention of Alan Clatworthy, no longer a player, but who aids a lot of League functions which we have recognised in awarding the Ken Mantell Trophy for this year.
It was a great achievement, that all the fixtures were completed although very unsatisfactory that the two divisional match secretaries suffered such aggravation caused by the great number of postponed matches which were not played until the very end of the season causing a bad atmosphere between clubs. The committee will not allow this to be repeated next season and the AGM have authorised sanctions to aid your Committee.
On a positive point there was a big improvement in sending in results, but there was still room for improvement from some teams.
For the annual closed tournament it was disappointing the number of players who entered but did not turn up to play, nevertheless those who played felt it went well.
The problem of postponements highlighted possible inadequacies in our rules, which in any event were in need of review, and I'm pleased to report that the AGM approved an all club working party to examine the rules and recommend any changes. My thanks in advance to anyone who helps in this process.
John K Prince
Chairman
Photo: Andrew Jackson :- courtesy: Michael Loveder.