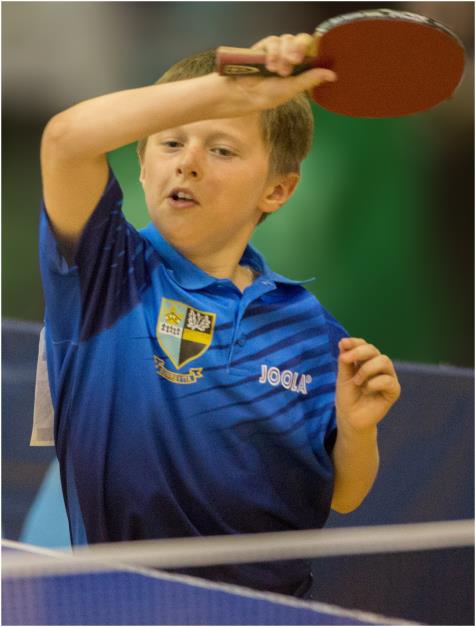 Welcome to the 69th season of the Sutton & District Table Tennis League. My thanks go to the committee for all the work done during the last season.
I start my report with the sad news that our Past President, Chairman and Life Member, Noel Carpenter passed away which is a loss to the league, Crusaders and the local community.

Our Divisional Match Secretary Alan Lewell has suffered a serious stroke, I am sure you all join me in wishing him a complete recovery. I received in the last couple of days a resignation letter from our President Derek Wedge who does not wish to stand due to ill health, a great pity! The committee is depleted and we need volunteers to come on the committee otherwise in the not too distant future the league will not be able to function.
I am sure you all appreciate the work done by Julie for not only running Div 4 but in the absence of Alan Lewell she took on Div 1, 2 and 3 to ensure the season reached a conclusion.

Julie also organised the return and engraving of the many trophies we will present tonight, a very arduous task, not helped by the disgusting condition some of the cups were returned.

Warren and Steve ran the cup competitions and Frank Ho ensures the League finances are kept in good order. Tony Stephens, our webmaster, does an excellent job keeping the website up to date and our vice chairman Alan Clatworthy for all his work.

Although all fixtures were completed there were still many postponements, despite the new ruling, which caused an end of season backlog.

The AGM last year approved the setting up of a working party to examine the rules and recommend any changes. A representative from each club was invited to attend and several meetings were held, my thanks to Robert Lewis for his minute taking and numerous typed amendments which if approved should ensure a more efficient, trouble free new season.

The annual closed tournament was a success, not only in number of entries but in the fact that everyone who entered actually turned up.

John K. Prince
Chairman
Photo: Ollie Maric-Murray (Crusaders) :- courtesy: Michael Loveder.