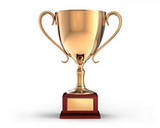 This years event will be held on Sunday 01st March 2020 at the Graham Spicer Institute 15 Dukes Avenue, New Malden, KT3 4HL. Booking in at 9.00 a.m. on the day please.
Click HERE for location map.
Only drinks & snack bars / crisps / fruit available this year.
CLOSED CHAMPIONSHIP RULES:
1. The Competition is open to all registered players of the Sutton and District Table Tennis League.
2. The entrance fee shall be at the discretion of the Committee. No entry will be accepted without the necessary fee.
3. All matches shall be played in the format decided upon by the committee.
4. The draw for the various events shall be made by the Committee.
5. The winners of the Competitions shall hold the Challenge Cups for one year.
6. Players may be eliminated from the appropriate event if they fail to arrive by the stipulated time. This Rule will operate at the discretion of the Referee.
7. The Committee reserves the right to refuse any entry.
By submitting your entries online you agree that you are over 18 years of age & agree to pay in full the total amount due for entries by posting funds / cheque made payable to "Sutton & District Table Tennis league" & sent to: Steve Sharp – Tournament Secretary - Postal Address in your handbook. Payment on the day may be accepted by prior arrangement (please request in the comments box) If under 18 years of age a Parent / Guardian should submit your entries for you (please state in comments box)
Printable & Online entry form available from links below.

Thank you for your support in this upcoming event, we look forward to seeing you there.