Ray Ellis, Chairman of the Sutton & District Table Tennis League from 2008 to 2014, sadly passed away in March 2015 after a short period of illness.
Ray's table tennis playing career started in the 1960's. Croydon League records show that Ray,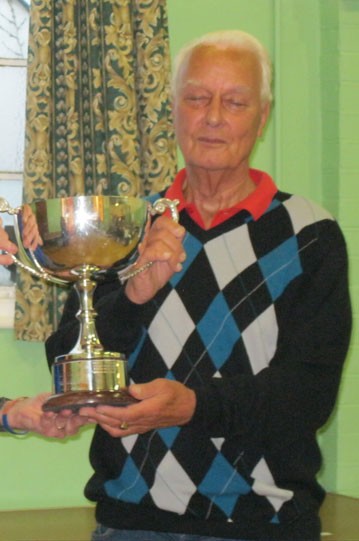 accompanied by Ken Palmer, were runners up in the Men's Doubles in the 1966-1967 season. Ray also went on to represent the Croydon League in the Percy Johnson Trophy in the early 1970's - with merit, and additionally, Ray won the Croydon Business House Men's Singles title in the 1971-1972 season. More recently, he won the SDTTL Closed Championships Consolation Singles in the 2000-2001 season.
Ray served as a Committee member for the Croydon League in the early 1970's, then served for 6 years as Chairman on the SDTTL Committee. During his time as SDTTL Chairman, Ray managed to help resolve many issues such as the loss of a number of teams, match cancellations and the resignation of some Committee members.

The Committee would like to offer our sincere condolences to Anne Ellis.
Ray was a conscientious Chairman and his input to the Sutton League will be fondly remembered.
Ray's funeral will be held at Croydon Crematorium on the 15th April 2015, at 12.00 noon.